RSL Care SA is a proud not for profit charitable care provider serving the ex-service and wider community of South Australia for over 100 years. Our mission is to support veterans, their dependents and the broader community through a range of integrated retirement living, aged care and support services. 
We offer residential aged care (nursing homes) at the War Veterans Home in Myrtle Bank, Morlancourt in Angle Park, and we are building a 72-bed facility called Romani, in Murray Bridge. We have retirement living at Sturt Village in Marion, Hamilton Village in Glengowrie, War Veterans Retirement Village in Myrtle Bank and Waterford Estate in Murray Bridge, in addition to the accommodation within the ARVL program.
RSL Care SA welcomes partnerships in successfully meeting the goals of the ARVL program. Get Involved today. We know we can't do it alone.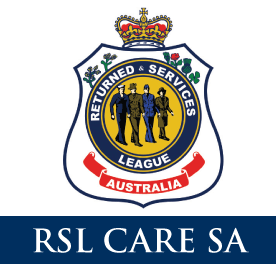 Enquiring about our affordable and emergency accomodation is STEP 1 in a Multi Step process. Thank you for your understanding.