ARVL provides accommodation to veterans when they need it the most. Homeless veterans or those at risk of homelessness can access suitable accommodation to help them get back on their feet.
Our ARVL unit furnishings are well utilised and at times need replacing. Donations allow us to replace items that are either well-worn or moved along with the ARVL resident to assist them in setting up their own place to call 'home':
$300 can assist a homeless veteran move into longer term housing with furniture such as a bed or sofa.
$100 can provide bedding and manchester

 

$75 can provide helpful small electronic goods such as a microwave, kettle and toaster.

 

$50 can provide essential everyday items like cutlery or crockery.
$25 can provide welcome food packs and non-perishable food staples
When an ARVL resident is on their way to being 'back on track', we will often assist them to find longer term accommodation and allow them to take much needed furniture and goods with them to reduce the financial stress and burden encountered when moving into an unfurnished 'home'.
Should you wish to make a once-off or monthly donation to ARVL, please click on the following link. 
Financial donations over $2 to the ARVL program are tax deductible and gratefully received. 100% of donations received go directly to benefit the program and our residents.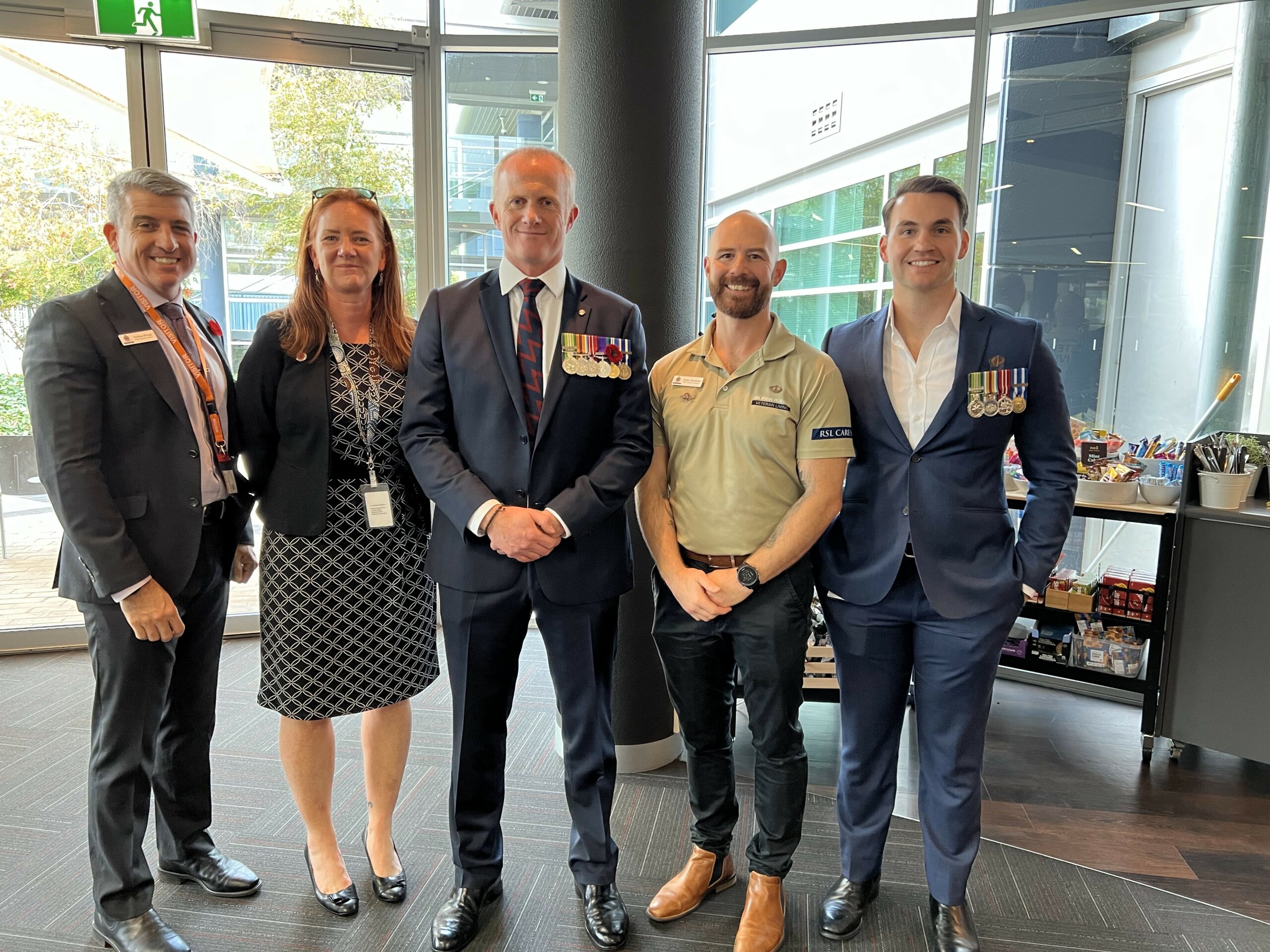 Purchase a Lapel Pin or Tie Holder below and wear your support for ARVL's mission to help Australian Veterans.
Click the image below to purchase. 
Donation of goods and/or furniture 
We are grateful for the many offers of furniture and/or goods we receive. We welcome these donations, however need to be selective about the type of furniture and goods we accept.
If you would like to donate goods or furniture to the program, please contact our Program Manager to discuss further.
Adopt a Unit
We welcome groups or organisations who can assist with general maintenance, painting and/or upkeep of our units. Often our units need a little 'TLC', so if you have a few mates that are interested in 'adopting' a unit to maintain, please contact our Program Manager to find out how you can help.
Volunteering
Volunteers are welcome at ARVL and we value the skills that volunteers offer. ARVL volunteers assist in moving furniture and settling residents into accommodation, as well as assisting them attend appointments with support services, and general maintenance duties.
To enquire about volunteering for ARVL, please click on the following link.
Enquiring about our affordable and emergency accomodation is STEP 1 in a Multi Step process. Thank you for your understanding.