The ARVL program is named in honour of Sergeant Andrew Russell. Sergeant Russell was a South Australian born SAS soldier who was killed in Afghanistan in February 2002 when the long-range patrol vehicle he was travelling in struck a suspected anti-vehicle mine. Andrew was the first Australian military death in action since the Vietnam War more than 30 years earlier.
SGT Russell enlisted into the Australian Regular Army on the 26th of November 1986. After he completed his Recruit Training at Kapooka, he was allocated to the Royal Australian Engineer Corps. At the completion of his Initial Employment Training, Sergeant Russell was posted to the 2nd/3rd Field Engineer Regiment.
Sergeant Russell successfully completed the Special Air Service Selection Course in 1991 and completed a number of specialist courses ranging from patrolling, demolitions, parachuting, sniper, and medical.
During Sergeant Russell's service in the Australian Army he deployed on the following Operations:
OPERATION BLAZER (Iraq) – 1997
OPERATION POLLARD (Kuwait) – 1998
OPERATION WARDEN (East Timor) – 1999
OPERATION TANAGER (East Timor) – 2000
OPERATION SLIPPER (Afghanistan) – 2002
Sergeant Andrew Russell is survived by his wife Kylie and daughter Leisa.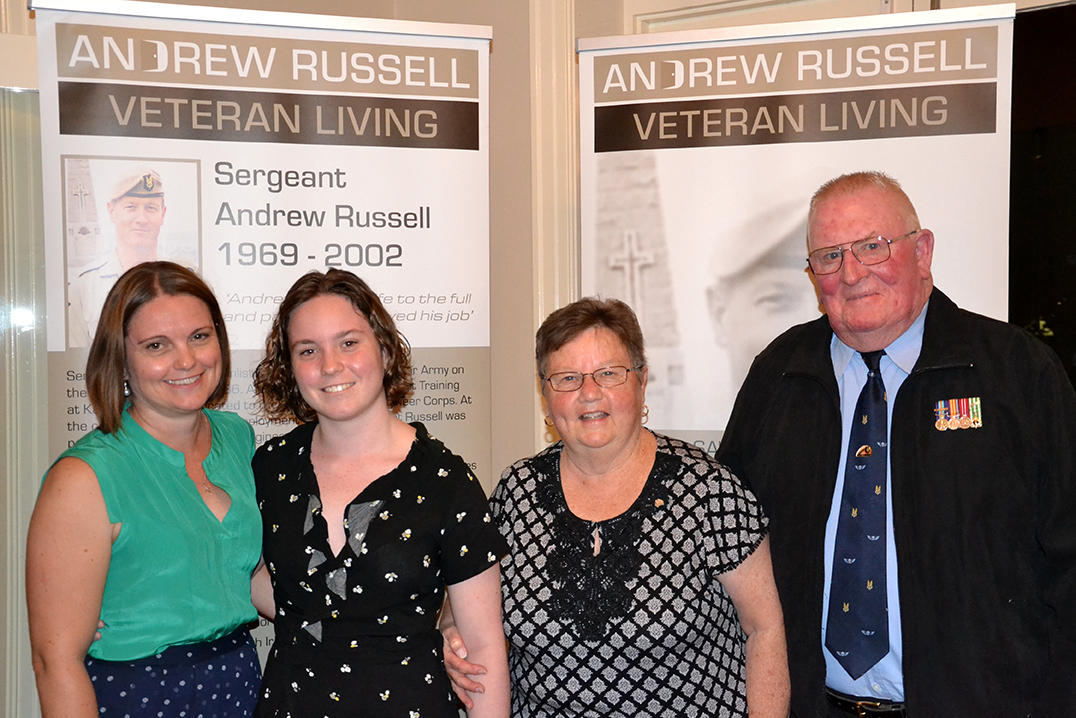 Andrew's Family
Andrew's family are strong supporters of ARVL and his widow Kylie is working with RAAFA WA to develop an ARVL program in Western Australia. 
RSL Care SA has been running ARVL in South Australia for over 5 years providing Accomoodation to Veterans and their families. Find out more about our Programs Successes.
Enquiring about our affordable and emergency accomodation is STEP 1 in a Multi Step process. Thank you for your understanding.